Friday, April 30th, 2010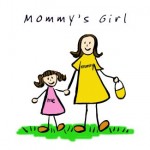 Today's gift: my daughter.
They say every mother should have a daughter and I'm so blessed and lucky to have one.  We were thrilled when we learned we were having girl-boy twins:  a daughter and a son.
As twins, J and M are two peas in a pod in many ways.  J is her own girl though and also very different from M.  Of course, the main difference — J is a typical child (that is, she doesn't have M's sensory needs and other issues; though she does have one health issue we have to follow).
My blog focuses on M but because they are twins, I often find that I can't write about him without writing about her.  They shape and influence and complement one another in so many ways.
Today, though, is J's day.  I step back and admire, appreciate and love her for the amazing person she is.  J has a huge heart.  J is a deeply sensitive, emotional girl.  She is also passionate and colorful and dramatic and artistic.  She is kind and caring.  She is smart and beautiful.  J is patient.  She loves to dance and sing and loves reading and math and school.  She is a loyal friend and a great student. She's an amazing and incredible daughter, granddaughter and cousin.  And she is the best sister anyone could want.  She's a dream come true — literally.
J is growing up beautifully though sometimes my heart aches because things can be hard because of M's needs (though she never complains).
Today I celebrate the gift of my daughter with as much joy as the day I met her.
I love you so much J!