Friday, May 21st, 2010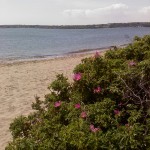 One of M's IEP goals is to continue to work on self-help skills (buttoning, zipping, opening/closing).  The skill set will benefit him throughout his lifetime.
On my run today, I realized that I should have the same goal as M's Mother: to work on my self-help skills.  I'm defining self-help skills differently though–  specifically, I mean taking care of myself by working out daily.
I was inspired by a fellow Mom blogger's post on keeping her gym membership (check it out here http://peacegardenwriter.blogspot.com/2010/04/writer-wellness.html) and realized for me, I need to commit to learning the skill set of self-care.  It's easy for all Moms,  especially those of special needs kids, to push our needs to the bottom of the list.
You can call it what you want — self-care, self-help, self-preservation, me time.  I define it as giving myself the gift of health every day (and in turn, that gift makes me a better Mom and a better person).  The metaphor of running works particularly well for me; as M's Mom I'm running a marathon not a sprint and in order to reach my goals, I need to do my work.
Each day, I happily and enthusiastically give gifts to many others so today it feels particuarly decadent to commit to give myself a daily one.
Here's to presents!