Tuesday, August 31st, 2010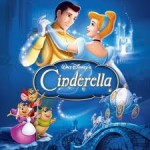 Today's gift:  tonight my daughter J received news that she has a role  as one of the mice in a local production of Cinderella.  It was a magical moment.  This is her first official dramatic role (though she's been dramatic for years!) and we are very proud.
I'm thrilled that she has the spotlight these next few months — she is such a good girl and so accustomed to M getting a lot of the attention in our family because of his needs.
It's J's time in the spotlight.  Next stop, Broadway!