Thursday, May 26th, 2011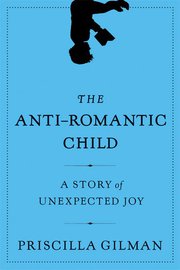 When I first heard about Priscilla Gilman's highly anticipated memoir The Anti-Romantic Child: A Story of Unexpected Joy (Harper, May 2011), I could not wait to get my hands on it.  I knew the writing was personal, heartfelt and unique (she weaves poetry throughout — a fellow English major's dream!).  The early reviews raved about the book and Gilman's story promised to publicize special needs parenting to a wider audience. I quickly requested an advance reading copy and waited every day for the UPS truck to deliver it.
When I received the galley, I instantly tossed aside everything and devoured the book — twice. In a row.  I loved it.  That was in April.  It's May now and I'm finally sitting down to finish my post.  Why the wait?  I didn't anticipate how the book would affect me or how deeply connected I would feel to Gilman.  In fact, my very first note about the memoir was, "first day, opened book, within pages it read like it was M's story."
The immediate feeling of "I've been there" coupled with recognizing my son M in Benj took hold of me and held on long after I closed the book.  I felt like I was traveling back in time as I remembered my own hopes and dreams for M and his twin sister, J.  I remembered all of M's early health scares and later how he lagged behind his peers in basic gross and fine motor skills. Most of all, I froze when I read how Priscilla embraced Benj's "specialness" and his "gifts" only to learn that these were symptoms of a serious developmental delay.   Her many examples of her son's early reading and his prowess with words and numbers numbed me.  I could have been listening to myself tell M's story but instead was reading about another child, another set of parents and another mother's broken heart.
Priscilla deftly describes the intense therapies, the educational challenges, the complex parenting and the uniquely deep love of a special needs child.  Her book inspires me to commit to doing more of everything (and anything) to help our child succeed.  And most of all, she restores our collective optimism and yes, even our romantic visions, for all of our special children.
The Anti-Romantic Child touched my core.  Ms. Gilman's perseverance, her devotion to her family and her dedication to celebrate all the parts of Benj — the good and the not-so-good — are lessons for all parents.   Her perfect book about the imperfectness of her son inspires, dazzles and makes you fall in love.
I recently confessed to a friend my fear that my post could never live up to the magic of Ms. Gilman's tale.  In that moment of my confession I realized that like Gilman I celebrate the unexpected every day and that our mutual devotion to the joy of the unexpected creates new magic.
For more information about Priscilla Gilman and the book please visit these links: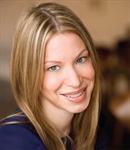 https://www.facebook.com/priscillagilmanauthor
http://www.twitter.com/priscillagilman
http://www.harpercollins.com/authors/34589/Priscilla_Gilman/index.aspx
http://www.youtube.com/watch?v=iAwM3GXiSZE
http://www.amazon.com/Anti-Romantic-Child-Story-Unexpected-Joy/dp/0061690279/
*Click the book jacket for the Newsweek feature.