Sunday, June 30th, 2013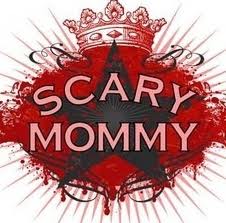 Today's gift:  Scary Mommy (aka Jill Smokler) generously features my post today on her site.
You can read the post here.  Scary Mommy is a pay-it-forward kind of gal and that's also a gift.
Please help me thank her by sharing, commenting, tweeting, and sending to everyone you know especially special needs families.  And buy her bestselling books — her voice and nod to imperfection will help any parent.
From her website:
"Jill's honest take on parenting has appeared in numerous publications and on television programs, including The Today Show, The New York Times, Good Morning America, Nightline and CNN. The website averages over 3 million page views a month and the Scary Mommy Twitter feed keeps over 310,000 followers entertained daily, including Tori Spelling, Nicole Ricci, Cynthia McFadden, Holly Robinson Peete and President Obama. The Scary Mommy Facebook page boasts over 89,000 active fans."
Thank you Scary Mommy!