Tuesday, October 15th, 2013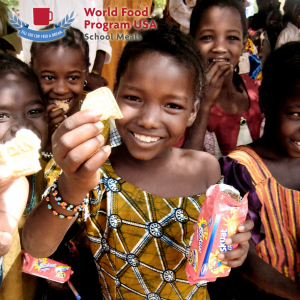 Today's gift:  giving the gift of lunch to hungry children.
Can you imagine what is it like to be extremely hungry in school?  Or what it is like to spend an afternoon starving while you are trying to learn?
This week, Oct 14-18, I am fundraising through "The Lunch Money Challenge" which encourages people to bring their lunch to work or school instead of buying it and to donate the proceeds to support childhood hunger and education.
Did you know that every day, an estimated 66 million students across the developing world will go to school hungry?
Or that 25 cents fills a cup with a healthy and nutrious meal for a hungry student?

Or for just the price of crayons ($1.50) you could feed a student for a week?  And for $50 you could feed a student for an entire school year?
Alongside a powerful group of bloggers and social media influencers, I am taking the challenge to raise money for lunchtime school meals for hungry children in Honduras, Kenya and Niger.   In fact, last week I had one of the most inspiring calls of my life with Fatuma Mohamed* in Kenya about this program and her work. Her personal story and inspiration across the phone lines from Kenya touched me deeply.  You can help by joining in.  It's so simple!
1.  For the next 4 days, bring work to lunch or eat in (if you work from home or are at home).
2.  Save the money you would normally spend for the week.
3.  Donate your own "Lunch Money" to hungry children here.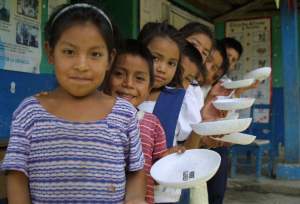 Last year, the World Food Program provided meals to over 24 million school children in 60 countries.
Please give the gift of lunch!
These visuals and statistics from the World Food Program USA will inspire you — feel free to repost and share.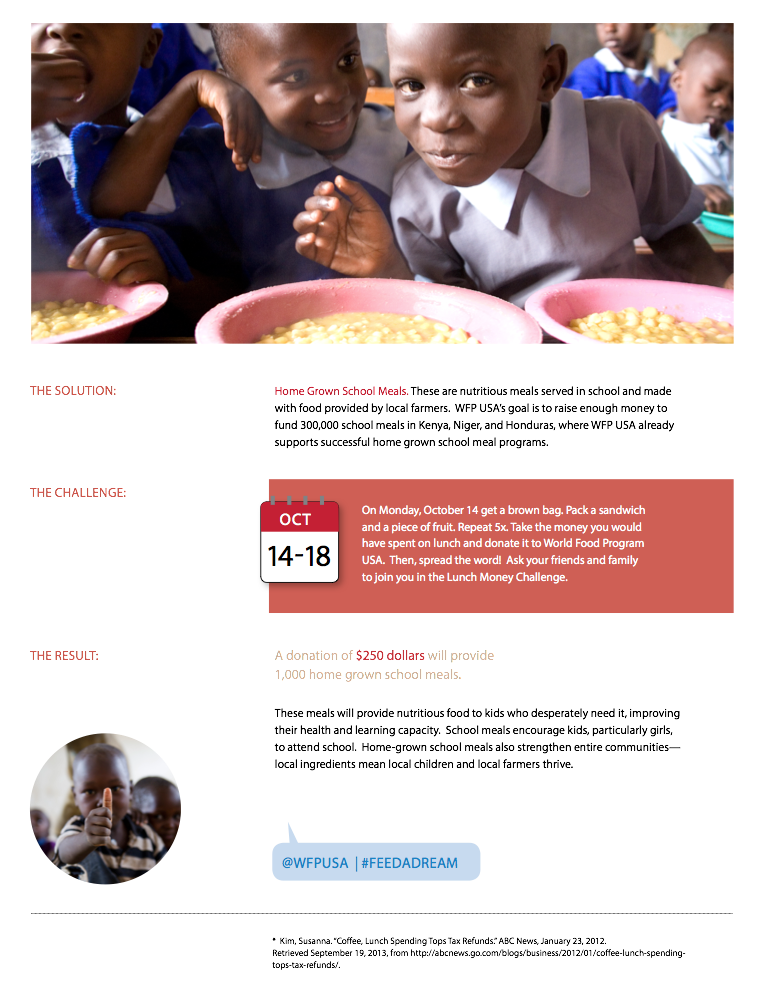 # # #
Follow the campaign on Twitter:  #feedadream and follow @WFPUSA
Please note: This post is part of a campaign with The Mission List and the World Food Program USA. All opinions are my own.
*FATUMA MOHAMED – BIOGRAPHY
Fatuma Mohamed is a senior program assistant with the World Food Program in Dadaab, Kenya.  Growing up in Kenya's northeastern province, Fatuma's connection to WFP began when she was 7 years old. As a young student, she received hot meals through the organization's school meals programe.
Fatuma lost her father when she was 4 years old. Her mother had little money and faced hostility in their family because she refused to be inherited as Fatuma's father's brother's wife. Although her mother had no formal education, she wanted her children to have the opportunity to go to school. At this time, though, the Somali community did not believe in allowing girls to go to school.
However, Fatuma and her siblings were able to attend school with the help of local administrators. WFP provided daily mid-morning school meals of porridge for Fatuma and her siblings there. She graduated from the Jaribu Primary School and later went on to receive a higher university diploma in agriculture and home economics.
Fatuma is now a mother herself. She and her husband have three children, two boys and one girl ranging in age from five to 18.
Fatuma has been working for WFP since July 2005. In her role, she works to ensure accountability and transparency in food distributions, supervises other staff and coordinates WFP activities with partner organizations, among other things.