Monday, November 11th, 2013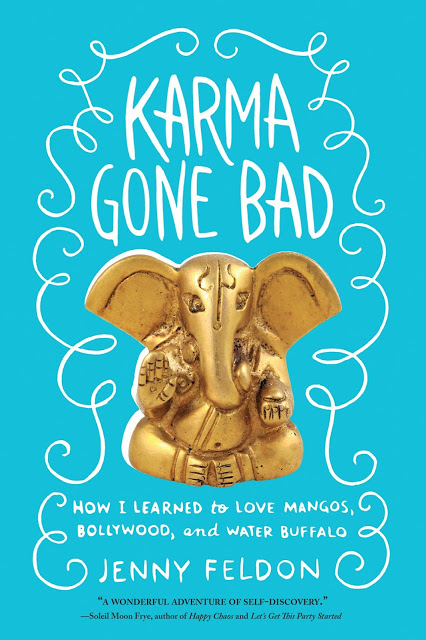 Today's gift:  KARMA GONE BAD, the new memoir by Jenny Feldon.  I am SO excited to share this book!
Jenny is a virtual friend and a blog sister [I love her blog Karma (continued...)] and now a published author.  I adore her (how can you not — watch her book party launch video and you'll see what I mean!).
KARMA GONE BAD:  How I Learned to Love Mangos, Bollywood, and Water Buffalo is a new memoir as powerful and page-turning as EAT, PRAY, LOVE by Elizabeth Gilbert.   I am not kidding!  I'm wishing for a movie asap!
A mom of two originally from the Boston area and now living in Los Angeles, Jenny is one of BlogHer's Voices of the Year (2012) and her new memoir chronicles her journey from the Upper West Side halfway across the world to India. With humor, honesty, and spunk, Jenny Feldon tells the story of how she attempts to make a home for herself in an exotic new culture.
Her unique memoir blends the NYC chutzpah of Sex and the City's Carrie Bradshaw with the armchair traveler expertise readers devoured in Eat, Pray, Love.  The result is a charming memoir that marks the debut of a fresh new voice in publishing.  In the book, readers will cheer for Jenny on her journey of self-discovery and transformation and most of all, they will relate to how she eventually lets go of expectations and embraces life fully.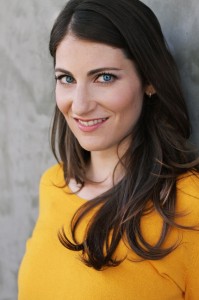 In the spirit of the book, I hope you will believe in KARMA and please pay it forward by sharing my post and spreading the word about this funny, smart, honest, fierce, and entirely addictive, terrific memoir!
Bahut Dhanyavaad.
# # #
I adore Jenny and I'm thrilled to be part of her book launch blog book tour.
Join us on all the stops and read the diverse posts here:
KARMA GONE BAD / Blog Tour Schedule
3-Nov- Withered Papyrus
4-Nov- Figuring Out 40
5-Nov-Edible Garden
6-Nov- A Bookish Way of Life
7-Nov- Bitches n Prose
8-Nov- We Said Go Travel
10-Nov- Salt and Nectar
11-Nov- Laura Rossi
12-Nov- Baby Zone
14-Nov- Back 'n Groove Mom
15-Nov- Bookshipper
16-Nov- House of Prince
17-Nov- The Top Shelf
19-Nov- Perfectly Disheveled
20-Nov- These Little Waves
21-Nov- Alexandra Wrote
22-Nov- Practical Parenting
And here is a great interview from Jewish Boston.
Follow Jenny on Twitter here: https://twitter.com/jennyfeldon.
# # #
I received a digital review copy of this book from the publisher; all opinions are my own.