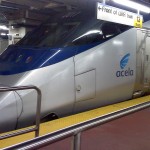 A big milestone — not to mention a time-stood-still and I-stopped-breathing moment– is today's gift.
Recently, M learned how to film videos on my cell phone.  He also mastered the art of archiving photos and creating slideshows on the phone.  This afternoon was very hectic.  At one of our pick-up locations, M quietly played with my phone to pass the time. Suddenly a little boy approached M and then another smaller boy trailed behind him.  The two were significantly younger and smaller than M (triggers in the past for M's social skills challenges) and they perched on tip-toes to see what he was doing.  Poised to intervene, I moved closer to M and the little lads.
Instead of pushing them away or screaming "You Get Away From Me!" at the top of his lungs, M quietly asked if the boys wanted to see a photo of a tractor.  I almost turned blue waiting for the next interaction.  I fully expected M to ask to go home or hide the phone or worse but instead he offered to show the boys pictures of Amtrak's Acela.  Soon, he confidently shared facts about the train speed and size and route!   At this point, I tried to disappear into the hall so he could keep at it.  M did and ended the exchange (which felt like an hour but was actually 10 minutes) with a cheerful goodbye.
I keep replaying M's milestone and can't think of a better gift to unwrap and share today.
Tags: Acela, Amtrak, sensory processing disorder, Social Skills