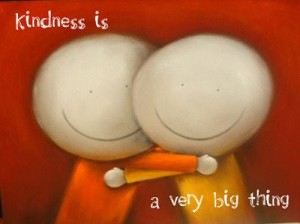 Today's gift:  M's act of kindness.
Yesterday, M had a tough time at school.  I was down about this and worried about him all day today.
At the end of the day, M busted out with the news that he received an act of kindness certificate today at school for sharing well with another boy!  Even better, the principal will announce this tomorrow over the loud speaker to the entire school.
Catch someone you love in a random act of kindness!