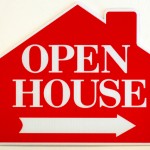 Today's gift: Open House.
Open House is one of my favorite events of the school year. I feel lucky because I can attend for both M and J. I don't take this for granted. Our children's accomplishments mean so much to me (and my husband).
Like M and J, I'm very excited about tonight! I can't wait to read the stories the twins wrote and see the special treats they left for Mom and Dad.
Of course, my ultimate favorite is the chance to write a short note to M and J. Tomorrow, this note will greet them when they arrive at their desks.
To be continued…