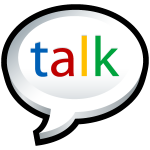 We've all heard the saying a picture is worth a thousand words.
Picture this: M strutting his stuff, hugest smile EVER, singing every song, doing every move, nailing his solo speaking part, commanding the stage, and finally, bowing so deeply for applause at his school Thanksgiving Show this morning that he nearly fell off the stage and I nearly fell out of my front row seat.
I felt like I was in the audience for Oprah's Favorite Things Show (except I didn't need a medic on site).   Each moment was better than the next until the Grand Finale — after the show ended M greeted my husband and me exactly the right way (with respect and love), allowed us to walk him to his classroom and then grabbed his snack and went on to have a successful day.
M hit the ball way way out of the park today.  Like an overstuffed turkey, I'm busting!