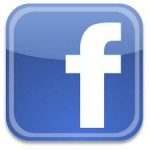 Today's gift:  new friends!
I started blogging in March 2010 for many reasons (click here for my About section).  One unexpected gift of blogging:  I've reconnected with old friends, found favorite colleagues, reunited with former bosses, and increased my communication with everyone in my life (family and friends).  The biggest surprise:   new friends.
Today, I celebrate the gift of new pals because I'm astounded by these wonderful people.  They inspire me, cheer me on, support me, teach me, embrace me, and confirm the power of my story and My So-Called Sensory Life.  Through posts, discussions, comments, emails, and social media My So-Called Sensory Life changes my life every single day.
Friends old and new alike — thank you!  I vowed to make every day feel like Christmas morning here and I couldn't do that without you.  My cup runneth over.