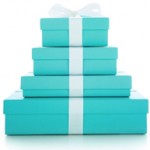 It's party time!
Monday, March 21 is the one year anniversary of My So-Called Sensory Life!  That's 365 consecutive, daily posts in as many days.  And, of course 365 gifts.
That's a lot of gifts!
I can't think of a better way to celebrate one year than to hear about YOUR gifts dear readers.
Please post a comment by March 21 and tell me about an unexpected gift from motherhood (or fatherhood or grandparent-hood or auntie-hood or uncle-hood or sister-hood or friend-hood…) you've received.   I'll pick my favorite gifts and share them on Monday with the MSCSL family.
In the days following the anniversary, I'll announce plans, projects and places I hope the blog takes me next year.
I can't wait to unwrap your gifts on Monday.  I hope you'll join me for our Virtual Celebration.