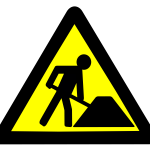 Today's gift from M:  "Get your work done, then you can have fun."
Words to live by from my dear boy.  I'm reciting this catchy phrase every single day — starting today.
Please send good vibes, positive energy, love, and support to M.  He is having a tough time in school lately and we need all of our My S0-Called Sensory Life friends and fans to support us, cheer us on, and be our virtual village.
M is a good, sweet, kind, sensitive, gentle boy.  I know he can feel the love (and I can, too).
Thanks for your gifts.