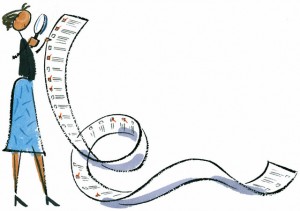 Today's Gift:   today is the day to ______ (Fill in the blank).
When we think about January, our thoughts turn to exercise, diets, and organizing to name a few common resolutions.   I'm one of the few people out there that actually enjoys making a list of resolutions and sticking to them.  I love January and it's clean slate!  But even more, I love that any day can be THE DAY TO….
Recently, I remembered that back in January my nine-year-old daughter had questions about New Year's Resolutions. That conversation was a light-bulb moment for me.  J heard me talking about resolutions and January being a fresh start for everyone and asked me this, "Why in January, Mom? Why can't you just decide you want to do something new or change something and say 'I'm going to do it NOW?'  I'm a big girl and I decided this my Year to do it Now!"
J hit the proverbial nail on the head.  Why wait for January?  When the moment for reform or change occurs, why not just seize the moment and do it not tomorrow, not next week or next month but NOW?
Inspired by my daughter, I decided to dedicate every day to doing things NOW.  My Daily To Do list is long and I don't always stay on task if unattractive items are on the list like laundry or grocery shopping.  Sometimes, I can't finish my list and barely cross off anything.   And to be honest, I juggle my daily lists and tackle the more attractive tasks first when I know I should be doing those other chores first.
Ever since my chat this week with J, I silently chant "Do It NOW" and life has been running so much smoother for me and our family.
Instead of a lofty January 1 list, I've switched to a Daily Do It Now list.  This subtle shift instantly improved my parenting and my work — I can't stress how impactful that small phrase my daughter uttered has had on me.
And so without further ado, here's my virtual brag book of all I'm doing NOW –
Working out
Memos (Long ones!)
Grocery Shopping
Packing Lunches and Snacks
Putting Away the Clean Laundry
Loading the Dishwasher
Reading the book on my nightstand
Reading the newspaper
Responding to Email
Making an Appointment
Tidying up my Desk
Keeping the Kitchen Counter Clutter Free
I hope my zest for the "NOW" inspires you to act in the moment, too.
Comments welcome!