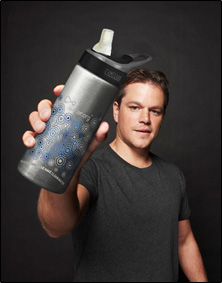 Today is a special gift-giving day here on My So-Called Sensory Life:   Giving the gift of Water.
I am thrilled to be working alongside celebrity Matt Damon (ok, from VERY, VERY far away and likely he'll never even see my name or read this post but still right?????!!!!!) and Gary White (both co-founders of Water.org) and the entire Water.org team (shout out to Jenn Beard!) along with The Mission List to raise money to bring clean water to Haiti.
The next time you take a shower, flush the toilet, turn on your faucet, or put an ice cube in your child's drink, think about what your life would be like without water.   Personally, I still haven't forgotten what is was like to face a few days without power and water when my twins were born.
Even though we all need it for survival, nearly 1 billion people in the world don't have access to safe water and 2.5 billion people don't have access to a toilet. It's 2012, and more people have a cell phone than a toilet!   It's staggering to think about this isn't it?
The good news:  there is something we can all do to help.
It's as simple as pouring yourself a glass of water or opening bottled water –just Click here and please donate $25 and you will give one person water for life (LIFE!!! YES, LIFE!!!).  If you can't afford $25 then give any amount you can please.
Donations can be made to my fundraiser page from September 6 to September 16 (that's ten days and during that time I will be trying to raise enough money to help change the lives of ten people — 10 days, 10 lives).
I'd love for you to join me and Matt Damon and Give Water today so that more folks can shout "Got Water!"
You can read posts by my blog pals for the next 10 days by clicking through to our board on Pinterest.  And be sure to visit My So-Called Sensory Life for the next 10 days for my new Water.org posts.  I'll also tweet (using hashtag #10Days10LivesTML) and post regularly to facebook, too.
Water:  you can't wrap it up with a pretty bow but you can give it to someone who needs it today.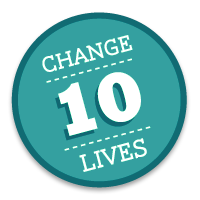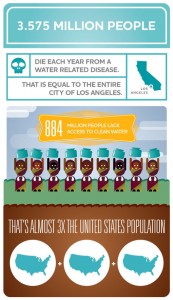 THANK YOU.
Note:  All images and video courtesy of Water.org
*The Rime of the Ancient Mariner

*My post is part of a social media "10 Days, 10 Lives" campaign partnership between The Mission List and Water.org.
Tags: 10 Days, 10 Lives, Haiti, Matt Damon, The Mission List, Water.org