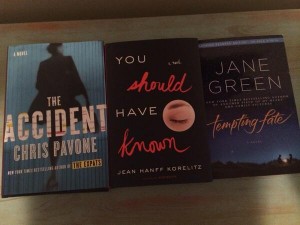 Today's gift:  3 un-put-down-able books to kick-off summer.
Memorial Day weekend is the unofficial start of summer.  This year, I started my summer reading binge early with several books you will LOVE.
All three titles are vastly different but they have one shared characteristic — you will not be able to put these books down.
So whether you will be on a hammock, deck, boat, or rooftop terrace this weekend, toss one of these fabulous reads (or download all three on your kindle) and start your summer on the right page!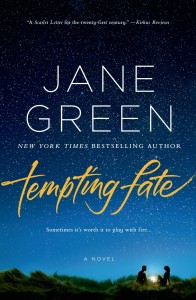 TEMPTING FATE by Jane Green (St. Martin's Press)
Jane Green is the author of 14 (!) New York Times bestsellers.  Her books tell stories about real women and real life.  TEMPTING FATE is provocative, exciting, and the first book the author has set in her hometown of Westport, CT.  As a Fairfield (CT) native, I loved visiting the familiar spots via the pages of this colorful and sexy read.  You will too.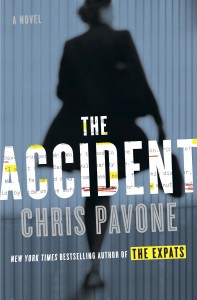 THE ACCIDENT by Chris Pavone (Crown)
Another New York Times bestseller, THE ACCIDENT grabs you from page one.  Stephen King says, "If you like real nail-biters, this is the best one so far this year." And Michael Connelly raves "Chris Pavone is the new best thing."  Trust these two authors and all the others that are singing the praises of Pavone.  Set in the delicious world of NYC book publishing, the plot is at times surprising, explosive, and adrenalin inducing.  You will stay up late for this one!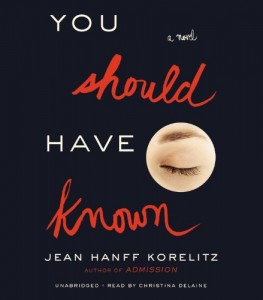 YOU SHOULD HAVE KNOWN by Jean Hanff Korelitz (Grand Central Publishing)
Fans of GONE GIRL will devour Jean Hanff Korelitz's new novel.   The book is a thrilling thriller with a book-within-a-book literary device that will blow your mind (in the best way possible).  The reviews have been glowing — for the story, the writing, and the genius behind this elegant twisting tale.   You'll think about the title long after you've closed the book.
Pack your bags and buy/borrow/order your books today for the long weekend and kick of my favorite season of books with 1, 2, or all 3 of my top picks!
Order links:
# # #

PS:  I'm not the book publicist for any of these books.   Full disclosure: I received a complimentary review copy of each title from the publisher.  All opinions are my own.

Tags: Authors, Beach Reads, Books, Chris Pavone, Crown Publishing, Grand Central Publishing, Jane Green, Jean Hanff Korelitz, St. Martin's Press, Summer Reads 2014, Tempting Fate, The Accident, You Should Have Known