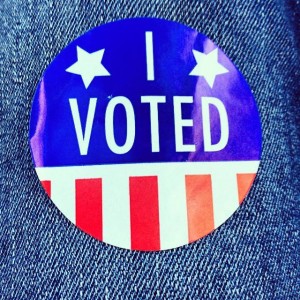 Today's gift:  VOTING!  Our family has made it a tradition to all vote together in the morning on election day(s).   And so today we all piled into the car (even Rocky) and discussed America's history, voting, freedom, politics, and so much more.
The gesture feels fun at the time but the impact behind it is serious and time honored.
I'm delighted to be able to educate my children this way!
Tags: election2014, My So Called Sensory Life, NaBloPoM, voting