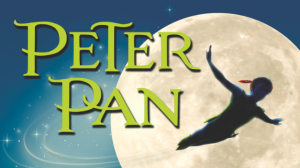 Today's gift:  PETER PAN and Never Land.
I've spent many hours volunteering to help my local town's theatre produce PETER PAN. It's been a sweet and wonderful gift to be part of our magical community theatre and also to support my daughter and her role as a Lost Boy.
Here's to always believing and never growing up.
Tags: Blogher, NaBloPoMo, Never Land, Peter Pan