Monday, February 9th, 2015

Today's gift:  Sparkle!
The cold weather and never-ending snow in the Northeast has me dreaming of sun and sand.   And when my recent online browsing and research for Valentine's Day hint-dropping led me to the sea soaked colors on the brand new, just relaunched Touchstone Crystal website and catalog, I swooned.  I could almost smell the sunscreen and feel the ocean breeze!
Inspired by sea glass and the layered colors of the ocean (from turquoise to aquamarine to Caribbean blue), the Spring 2015 collection mingles classic styles with a love letter to the shoreline and natural beauty.   Channeling the ocean via brilliant sunlit photos (both online and in the catalog) the new offerings celebrate beach life elegantly and classically from sea stars to sand dollars to sea glass.  There are earrings that sway, bracelets that sparkle like the sun (or a rainbow after a spring shower), and necklaces that deserve a champagne toast (at sunset of course!).
Touchstone Crystal, a division of Swarovski (swoon!), uses genuine, first-grade Swarovski Crystals and Pearls to create brilliant, sparkling jewelry at great prices.
Here are some of my favorites:
Sea Glass Necklace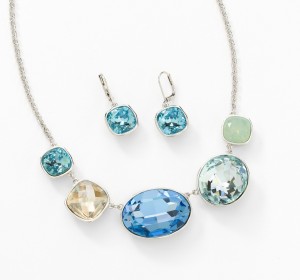 Sand Dollar Pendant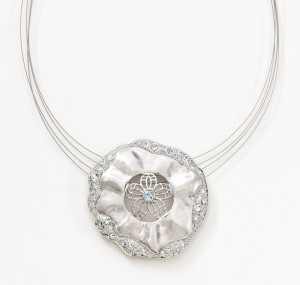 Aqua Post Earrings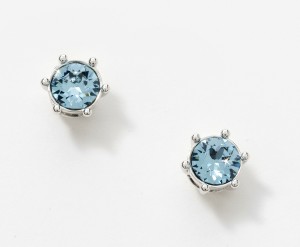 It may too late to drop Valentine's Day hints but these glimpses of spring and summer are already at the top of my Mother's Day Wish List.   (Plus, it's never too late to give ourselves a little love in honor of Valentine's Day or any day, right?!)